OXYBIG 1-2-Grow | 100ml Set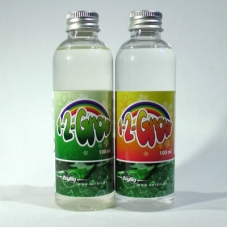 Product Code:
115
Reward Points:
0
Availability:
In Stock
Price: 55.55€
Ex Tax: 46.68€
This OXYBIG set makes 200 liters or nearly 52 gallons of botanical oxygen-therapy. The set consists of 1 bottle of OXY1 and 1 bottle of OXY2. OXYBIG Liquid Air is oxygen-therapy fpr the plants in your garden. You use it in addition to your fertilizers. OXYBIG Liquid Air stimulates root growth and rids the grow medium of pathogens. An existing over fertilization will easily be regulated by treating your plants with botanical oxygen-therapy. The plants metabolism gets boosted, which results in a stronger growth. You can also easily clean and disinfect a hydroponic system and your whole grow area with OXYBIG.
Write a review
Your Name:
Your Review:
Note: HTML is not translated!
Rating:
Bad
Good
Enter the code in the box below: