OXYBIG Flower Power start 500ml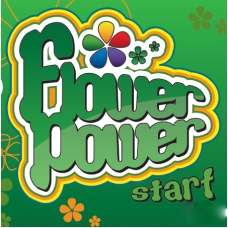 Product Code:
500ml
Reward Points:
0
Availability:
In Stock
Price: 77.77€
Ex Tax: 65.35€
Defense and growth stimulator
OXYBIG Flower Power start activates all natural defense mechanisms of your plants and stimulates growth. It speeds up the germination process of seeds. OXYBIG Flower Power start was designed to make plants more resistant against mold and other undesirable infections. OXYBIG Flower Power start is a sophisticated natural composition of macro and micro nutrients (altogether over 60 elements) and carbohydrates, amino acids, antioxidants, natural plant growth stimulants and other beneficial biological components. OXYBIG Flower Power start is a 100 % organic algae extract. Unlike OXYBIG Flower Power classic it is produced in a different and very special and gentle extraction process. OXYBIG Flower Power start is most effective if used from the time of seed germination and in young plant stages, because it has high fungistatic properties. Also an ideal treatment for rooting and rooted clones and from the first to the sixth week of flowering. OXYBIG Flower Power start is suitable for use in organic production and it promotes the growth of beneficial micro-organisms. It may be applied to the roots and the leaves. Dosage: 5-15 ml with 1 liter of water
Write a review
Your Name:
Your Review:
Note: HTML is not translated!
Rating:
Bad
Good
Enter the code in the box below: