OXYBIG Flower Power plus 100ml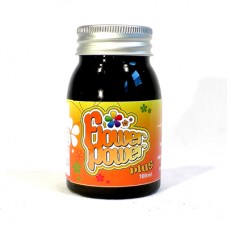 Product Code:
100ml
Reward Points:
0
Availability:
In Stock
Price: 33.33€
Ex Tax: 28.01€
NPK Fertilizer plus Micro-nutrients plus Algae extract
NPK 10 : 5.5 : 6.5
OXYBIG Flower Power plus is a complete bio-mineral one-component solution for plants at all stages. It consists of a combination of Flower Power classic for flower stimulation and a well-balanced NPK component for plant growth. OXYBIG Flower Power plus can be applied to rooted clones and from the first week of flowering until 10-7 days before harvest. In the last week of flowering you should water your plants exclusively with OXYBIG 1-2-Grow to turn all stored nutrients into a final growth-boost. OXYBIG Flower Power plus is a very easy fertilizing solution. Just one single fertilizer, and it provides everything that the plants need to maximize quality and yield. OXYBIG Flower Power plus is not suitable for use in organic production, but it contains organic and bioactive components. These components benefit the metabolism and the overall health of your plants. OXYBIG Flower Power plus does not contain any active micro organisms, but it benefits their growth. Dosage: 5 ml per liter
Write a review
Your Name:
Your Review:
Note: HTML is not translated!
Rating:
Bad
Good
Enter the code in the box below: